LODGING
This traditional Patagonic "ESTANCIA", limits the border with Chile in the middle of the Andes Mountains. This "Estancia" was founded by the present owner's grandfather in the early 1900's, receiving guests since 1984. What we are offering is a personalized fly fishing service for guests, wanting them to feel at home. The estancia serves gourmet homemade meals, complemented by superb Argentinean wines. The estancia has been set up in order for our guests to stay in three different houses.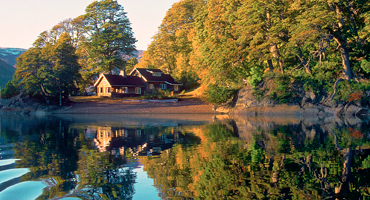 Lake Lodge
"Puerto Lussich Lodge" is set in a fascinating sylvan landscape, enjoying a view of the majestic now-extinct volcano, Lanín. The family house overlooks Lake Quillén, with its own dock, and is surrounded by beaches, old woods and rocks.
Ver imágenes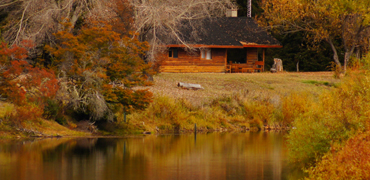 River Lodge
"The River Lodge": Lies on the banks of the Quillén River, some 10' from the "Lake Lodge", It is situated very close to the river and is a fine spot to start fishing only few meters from the house
See images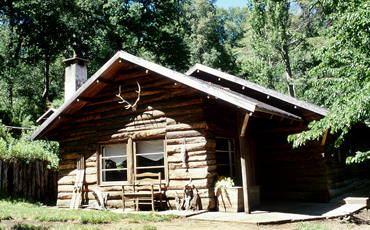 Forest Lodge
This house is characterized by its amplitude, environment and Quillen Lake view.
See images