PRESS

Revista Fly Fisherman - Dic 2000
"Foto de tapa por Mario Lussich; Jimmy Carter y su Trucha Marrón gigante"
Town & Country
"Mi recomendación personal para pesca de truchas es la soberbia Estancia Puerto Lussich Lodge..."
Charles Gainz, escritor de Town & Country
- La luna llena sobre el lago, el valle del Quillén desde la casa, una trucha subiendo en los sauces... este lugar pone un poco de magia dentro tuyo - .

Revista Extremo Patagonia - Oct 2004
"Hace tiempo que estábamos buscando un lugar en la Patagonia para pasar nuestras vacaciones en familia y amigos... "
See more...

Libro Fly Fisherman in Patagonia - Dic 2008
"To Schedule a stay on the private section of the Quillen contact family member and guide Mario Lussich. He was one of the first officially – certified guides in the region and resides on Lago Quillen during each fishing season. Mario speaks flawless English."
See more...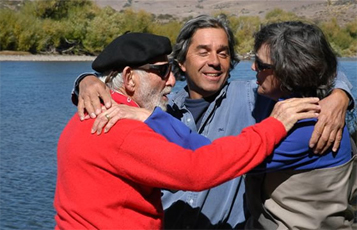 Libro Mel Krieger's patagonia
40 years fly fishing in Argentina
Juan Pablo Reynal - John John Reynal

Mel con la famosa pescadora Rhea Topping y su gran amigo el guía Mario Lussich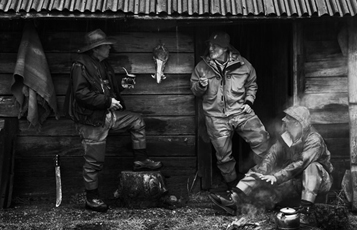 Fly fishing moments
Mel Krieger by Diego Ortiz Mugica
Los 3 subimos hasta Quillén, para encontrarnos con Mario Lussich. Quillén es un lugar soñado , con el Lanin de fondo vigilándote las 24 hs., aprovechamos también para hacer fotos x el Alumine y Piloli salvo el primer día, llovió copiosamente sin parar, lo que nos dio la oportunidad de tener largas charlas frente a la chimenea. Pero como buenos pescadores no nos achicamos salimos igual. Las fotos no me dejan mentir. Estas experiencias generan muchas cosas, pero la mas importante son los nuevos y fuertes vínculos que se forjan con algunas personas. Mario es una de ellas. generoso, amable, gran fotógrafo y mejor anfitrión.
Adolfo Bioy Casares, en su cuento Bajo el Agua del libro Muñeca Rusa escrito durante sus estadías en Puerto Lussich. " La casa del Lago Quillén es un lugar para el descanso..."
Angling Report:
Puerto Lussich Lodge Gets A Rave Review
See more...
Angling Report:
Ask about the Mallalco... this small, beautiful spring creek is assiduously protected due to its fragility, but if you get to fish it, you should have an unforgettable day.
By Charles G. Tacher
See more...
Una jornada de pesca para el recuerdo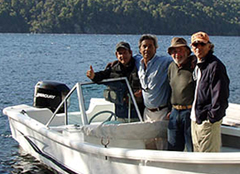 Faltaban pocos días para despedir el 2007 cuando, llegué nuevamente a Quillén con una gran ilusión. La ilusión que tenemos todos los pescadores, la de querer pescarse todo. En Quillén ya había estado...
Texto y Fotos: Sindo Fariña
See more...
Moments - VINICIUS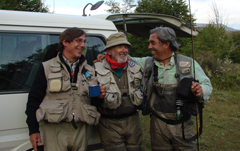 These exceptional moments can be the heart and soul of this activity. Diverse and unique, anglers look for them and enjoy them in their own way. We will take a glimpse of only some of those moments, as it is the search for them that makes fly-fishing so appealing.
By Mario Lussich
See more...
Reading the water - VINICIUS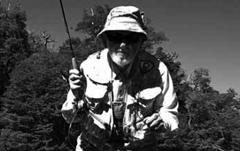 We made reference to those "moments" that every angler enjoys about fly-fishing. Now we will further focus on one that is the most fun: reading the water.
By Mario Lussich
See more...